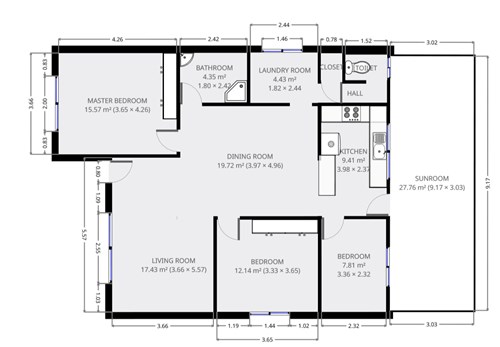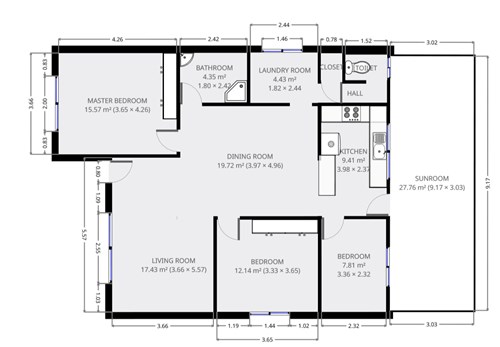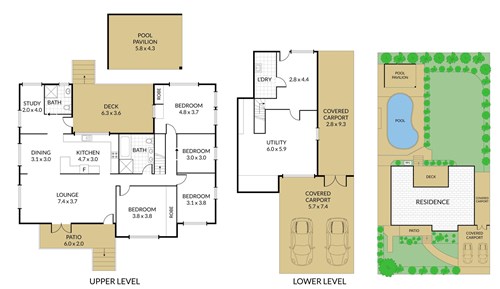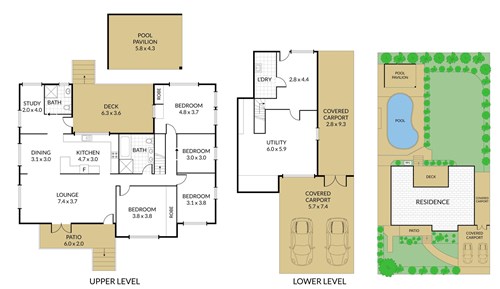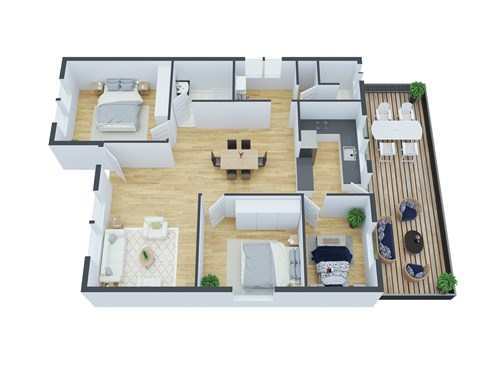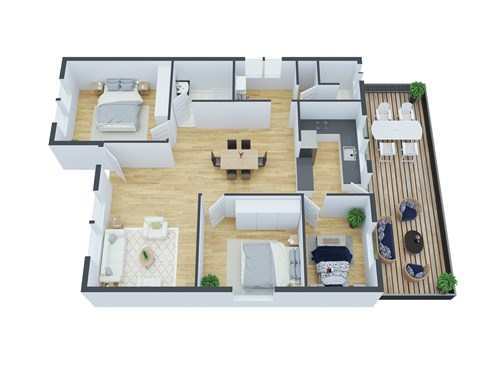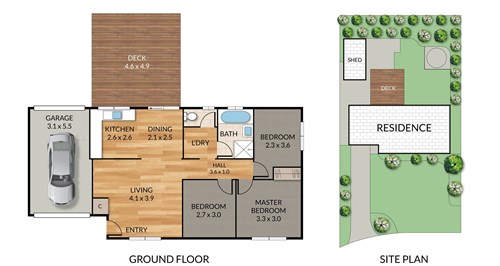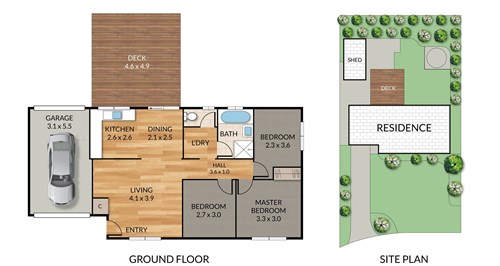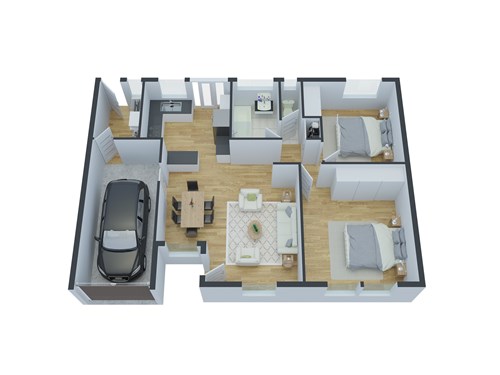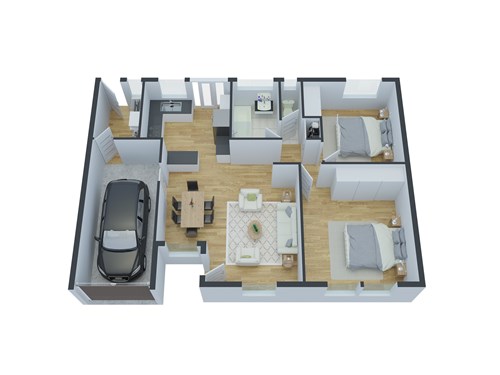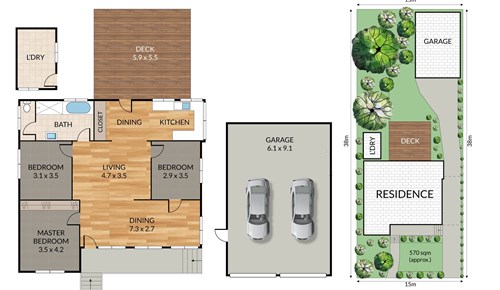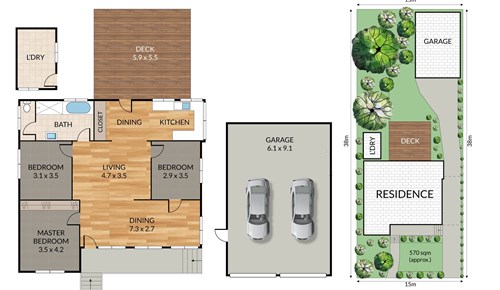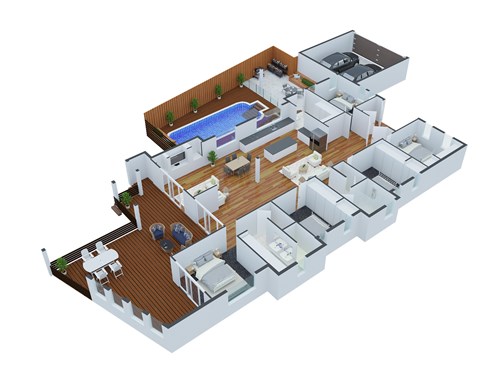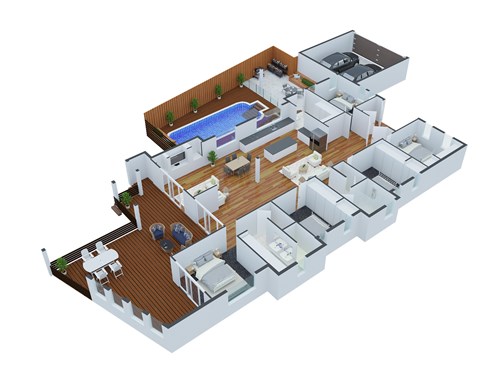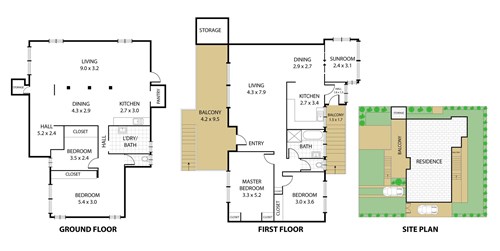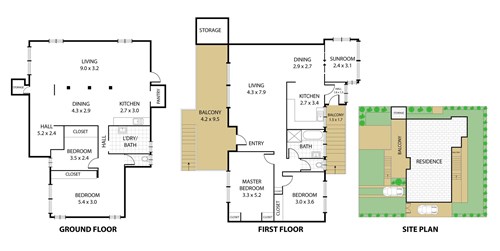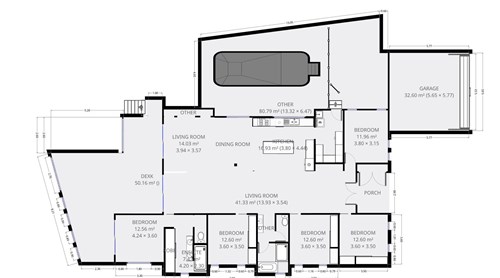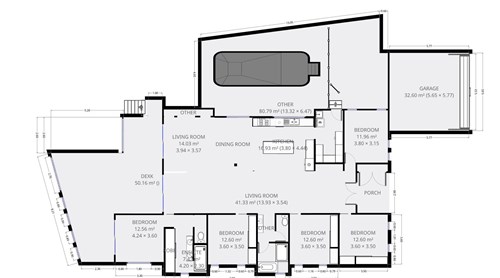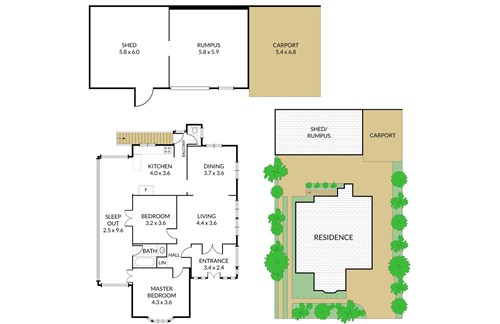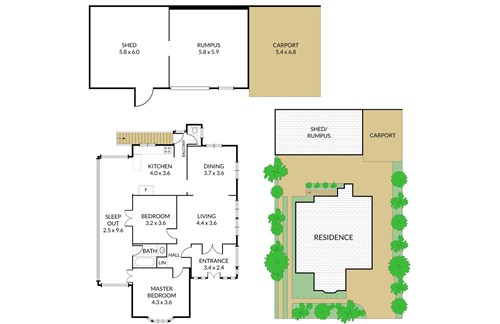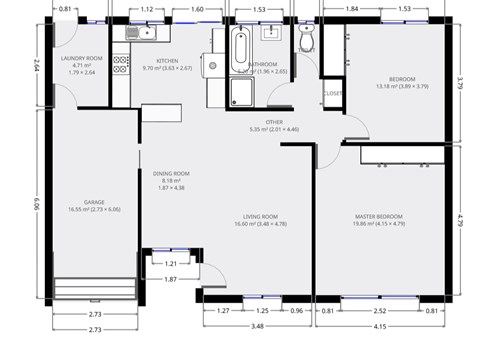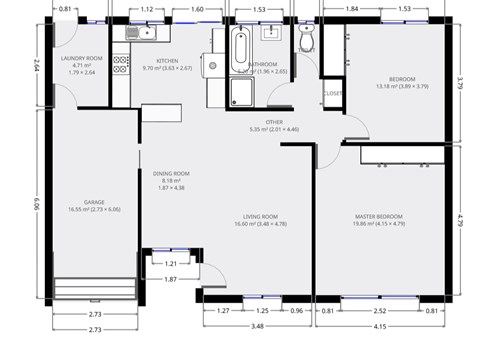 Floor plan service
Why include a floor plan redraw?
Capture buyers' attention
One – fifth of the buyers are less likely to enquire about a property listing if there's no floor plan attached. Floor plans can display unique selling features and details over photos and descriptions, such as measurements and extensions that help a buyer decide if the property is right for them.
Maximize time spent on your listing
Adding a real estate floor plan to a property listing can attract 93% of the buyers' inspection on your property. That means they can sit down, study and plan at their leisure later when having a floor plan available. Some people view a property in a perceived time limit, so if they have a chance to take a closer look at measurements or noticeable parts of the property they overlooked, you can persuade them into a second viewing where they might otherwise walk away.
Allow buyer visualization
The more a buyer can see themselves living in a property, the more chance that you can sell a specific property. Buyers want a floor plan showing room measurements, window and door placements, how space flows throughout the property to imagine where their own furniture will go and how they can decorate or change the house to suit their needs.
A clear, well-designed floor plan can give you a market advantage which is likely to generate 30% more interest than properties without one.
2D Black and White
A classic floor plan – 2D Black and White, gives a top-down view of a building with 2 Dimensional outline which showcases a clear view of a building's layout and makes it easy to understand the design flow of a property. This kind of floor plan is known as one of the simplest yet most popular 2D floor plan. It is widely used in the market.
2D Full Color
With the mix of smooth color theme and placing in alluring accessories appropriately, 2D colored floor plan can make your property look more vibrant and lively as well as increase engagement of online listings. 2D Full Color includes all the subtleties like windows, entryways, stairs with details of dimensions which will make your property stand apart from the competition.
2D Textured
A 2D textured floor plan is a detailed version of 2D Full Color which showcases the home's structure similarly as the segments and gives significantly more detail to potential buyers. It also provides a clear perspective of property design, given that every object is shaded in individual colors.
3D Full Color
This is a virtual model of a property that enhances the visualization of properties with a stylistic layout and makes it easier for potential buyers to understand the size and design of a space. It allows potential buyers to see the properties in multiple ways, from demonstrating the flooring transitions to which way a door swing.
Floor and site plan combination
Add one of the significant stages of a development project, site plan, to your property. It gives the complete exterior features or structures such as entrance, parking, swimming pool, detached garage, driveways, lawn or garden to carry a thorough review of plans and technical details. A good combination of site plan and floor can help in estimating the material required and budget for a specific project.
Custom floor plan template
Create your own brand name and stand out from the crowd by using our Custom floor plan template which helps to build uniquely designed properties with expert help. We are dedicated to drawing plans in as much or as little detail as you require with extraordinary possible and affordable service. Our experts promise to customize your template as long as you are completely satisfied with the results and ensure that the output is uniform every time. When your template is finished, only the style of the floor plan selected is what you have to pay for, and the custom options are included for free.