5 best software for easy virtual staging.
Speaking of real estate businesses, you can tell it is a high-end market, bringing incredible profit for the brokerages who did well. At the same time, the real estate market has become one of the most competitive sectors, as many house sellers are trying to make their property stand out in the eyes of customers. Not only by their talented persuasion skills, but also a smart marketing strategy that contributes to their success in this competitive business.
Nothing more appealing to home buyers than a beautiful property that fits their budget. The first step is always online research. There are people looking for houses information online every day, but will they start to make a phone call to you and show their interest? The difference lies in how your properties are showcased on the website.

Even though you are selling empty houses, you don't want to show your potential buyers empty images. Without some furniture, the house can turn cold and unimpressive to others. Buying furniture is not a good idea, so one of the more economic options is to do some virtual staging for empty rooms.
Virtual home staging is a type of home staging in which interior design is created in a graphic editor. Virtual staging is especially popular among real estate brokers, photographers, and interior designers. The main goal of this kind of visualization is creating highly realistic images of properties (usually for sale). The major advantages of virtual staging over traditional home staging are time and cost; virtual staging is more than 90% cheaper than physical.
To understand more about virtual staging, click here.
If you are already familiar with photo editing, you should consider trying virtual staging. In this article, we are going to provide you some tools to do it yourself. Never too late to learn something new, especially when staging can bring in new clients and boost your sales performance.
Here are the top 5 programs recommended and used by professional stagers:
1. ARCHLine XP Virtual Stager
This program is for you if you are realtors. All you have to do is take a photo of the room you wish to virtual stage, import it into the program, and have to fun creative new concepts for your houses. The program also allows you to delete/remove unwanted details in the photos, from the walls, floor, and ceiling.
Afterward, you can add your favorite furniture. This virtual staging software will use your room's measurements to 3D photos without making them seem to be fake. It's never been easier to create your own design. Most of everything can be customized, like changing the color of the walls or adding a suitable style of decoration. You can change styles anytime and adjust it for various customers.
The price for ARCHLine XP Virtual Stager starts from $50. You can pay monthly for the service. All updates on the program will be sent to you when you subscribe. Tutorials are also available on the platforms for both beginners and experts. You can also find online workshops to gain more tips and skills in design.
This virtual home staging software provides a year of tech support. The reviews are very positive. Some said that you can master it in a short time.
https://www.archlinexp.com/projects/interior-design/virtual-staging
2. Real Tour Vision Software
In the virtual staging field, Real Tour Vision has a great reputation because of its technology. You can say this is one of the best platforms to practice and create do-it-yourself virtual staging photos. RTV provides a library with a wide range of decor items and furniture. However, some recommend that you should use other programs along with it to achieve realistic effects.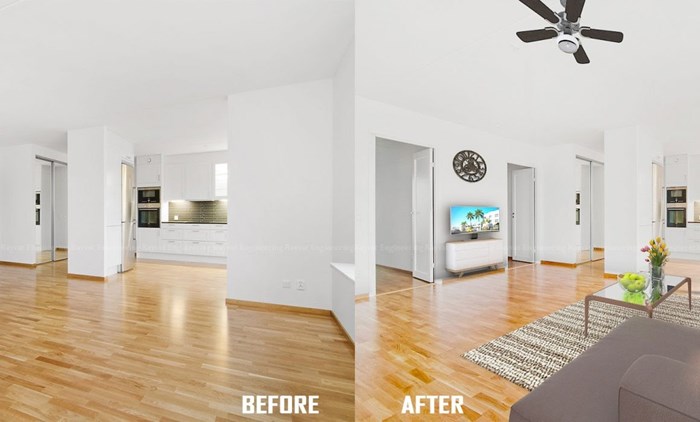 The best thing about it is the free subscription. It can be used on Chrome or Safari. The users pay for staged photos with free credits bought for real money. 1$ equal to 1 credit. Usually, photo staged will cost about 15 credits.
https://www.realtourvision.com/
3. VisualStager.com – DIY program available on both Mac & PC
VisualStager is one of the most popular virtual furniture staging software programs. Its price ranges from $6.99-$15 per photo. The unique part about it is, you can still use it without downloads. VisualStager is available on any browser like Chrome and can be used on a tablet.
The process is pretty much common: upload the photo to the platform, remove unwanted details, make your own design. This staging software for real estate has more than 2500 furniture and decoration, bringing you diverse choices and creative space. Visualize your ideas at any time at any place.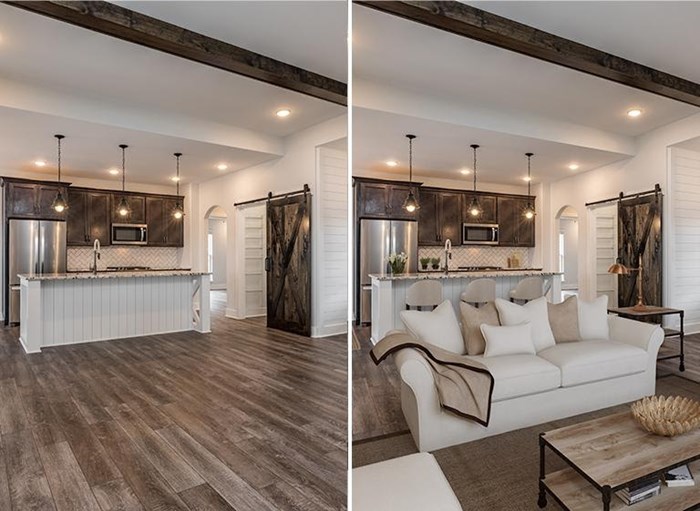 Pricing is based on a prepaid credits system, Interactive staging tours are also accessible;
No monthly or annual payments are required
Even though VisualStager is simple to use in comparison with other programs, it's still favored by many professionals.
4. 3D Max Rendering & Modelling Software
This program is considered to be a very powerful tool to make 3D room models, even animations. Unlike previous programs, using 3D Max requires much knowledge and skills that is why this tool is popular among professional designers and architects and can never be regarded as do-it-yourself soft suitable for real estate agents.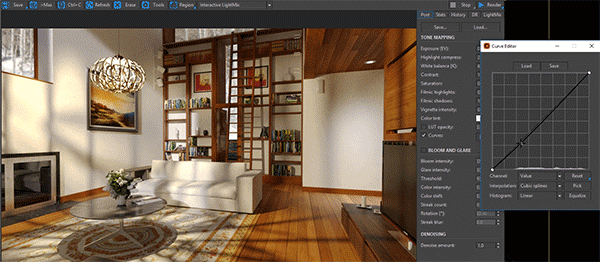 The cost for an annual subscription is $1470, much more expensive than other programs above. However, higher prices come with higher quality. There is also the free student's version for those who want to master this program. It can't be installed on the network but has the same features as the full version.
https://www.autodesk.com/products/3ds-max/overview?support=ADVANCED
5. Adobe Photoshop
Adobe Photoshop is the most popular software in the market. One of the biggest advantages is the fact that a person can easily make small edits on photos that would otherwise be difficult. Professionals use it to polish the results of virtual staging. It allows us to change the brightness, contrast and color correction and many other technical parameters. Because of how good it is, the software helps you achieve the best result.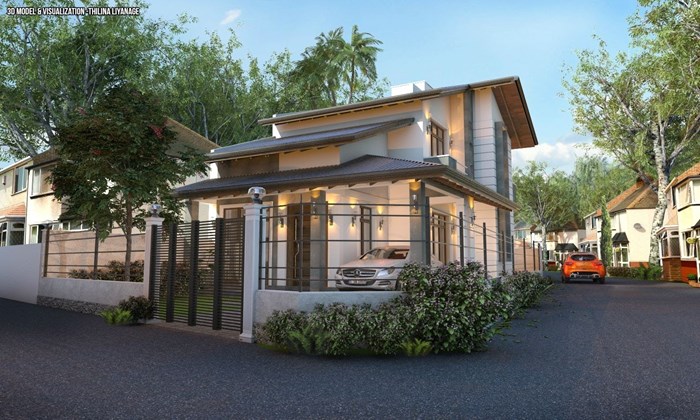 It is a graphics designing application software used by photographers, graphic designers, video game artists, advertisers. There are so many things you can do with it. Adobe takes your substandard photos to a professional level. Learn how to edit on this will make you become better at editing images as well as virtual staging.
https://www.adobe.com/products/photoshop.html
Conclusion
In the virtual staging market, all the programs are popular themselves, but they have their own limits. The limited base of 3D models happens with some programs, which make the final results not realistic enough.
In Spotless Agency we use only 3ds Max, Corona Renderer and Adobe Photoshop. They are considered to be the best software to make a realistic photograph. Selecting the models of furniture and accessories is not limited, because you can buy or make any model you need in the 3D program.
That way of approach requires a deep understanding of 3D graphics, architecture, interior design, composition, etc.
If you are new to virtual staging, the Virtual Stager program is highly recommended. However, to get a professional result, you should be familiar with 3ds Max and Adobe Photoshop.
In case you're in need of a mouse for photoshop, check out our list of the best mouse for photo editing
Also, Homiesfoto provides the most affordable real estate photo editing service, let us help you.