Having the right mouse could highly increase your effectiveness when it comes to photo editing. Choose the mouse that fits your specific needs.
The after-photo stage has become an integral part of digital photography. Nowadays, photography enthusiasts and seasoned professionals cannot live without image-editing apps like Photoshop and Lightroom.
No matter how great you are at taking photos, most of the time, you can't stop the perfectionist in you to nitpick. You will find that there's still room for improvement in those otherwise satisfactory images.
It may be that some pictures just don't turn out the way you'd expect them to, whether their exposure needs correcting, or you want more definition on the details, either of which can be a matter of personal preference. Or if you are doing this as a job, there are client specifications and certain aesthetic goals that could use a little help from your editing prowess.
But what good is your photo editing software if you don't have a nifty mouse to match it with? It will be a pain to tweak those photos with an old school, let alone, beat up clicker. Why suffer from a slow-responding computer peripheral when there are a myriad of photoshop mouse options that can make your editing tasks much easier and a little quick perhaps?
Best mouse for photoshop - Types
If you take the task of tweaking your photos seriously, you will definitely need quality tools, beginning with a good mouse for photoshop to achieve your desired effect.
Before you go out looking for the best wireless mouse for photo editing, you should be armed with information on the subject. And in this case, it would be fascinating to learn some of the different mouse types you can consider for your photo editing wizardry.
Basic mouse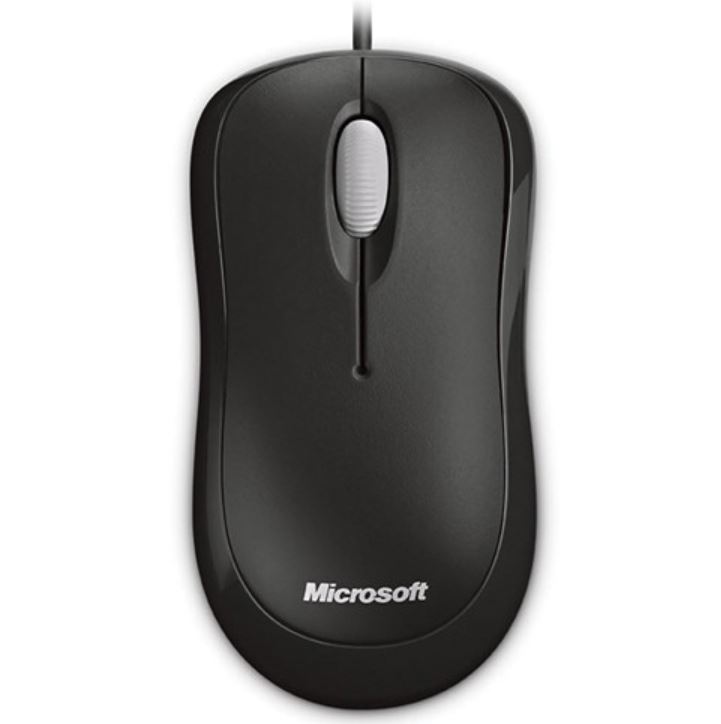 Nothing says "generic" more than calling a certain item as basic. A basic mouse is exactly just that. It is an ambidextrous device with two-button functions that connects to a computer via USB cable. This is not to say that using this type of photo editing mouse is a bad idea. It surely works fine as it is, and inexpensive to acquire. You'll even appreciate the fact that this wired version won't "die" on you - no batteries needed to operate! Just don't expect a lot from this mouse though.
Multifunctional mouse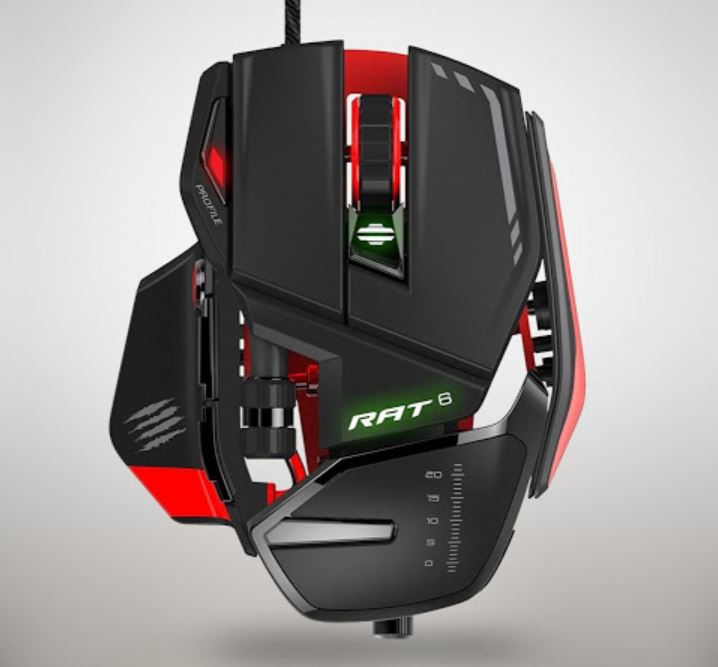 For the user that loves extras, this type of mouse will appeal to you. Many photographers and gamers alike would go for this mouse, the price of which starts at 30 dollars. Also called a gaming mouse, this device can have up to 12 programmable buttons with adjustable weight and DPI settings. As such, these features result in improved sensitivity and faster response time that make for a smoother usage, especially when used during retouching of photos.
Ergonomic mouse
If you experience wrist pain from constant mouse handling, you might want to switch to an ergonomic photoshop mouse. This rather unusual looking mouse has a vertical form that fits your hand, which reduces its strain and stiffness from less twisting motions.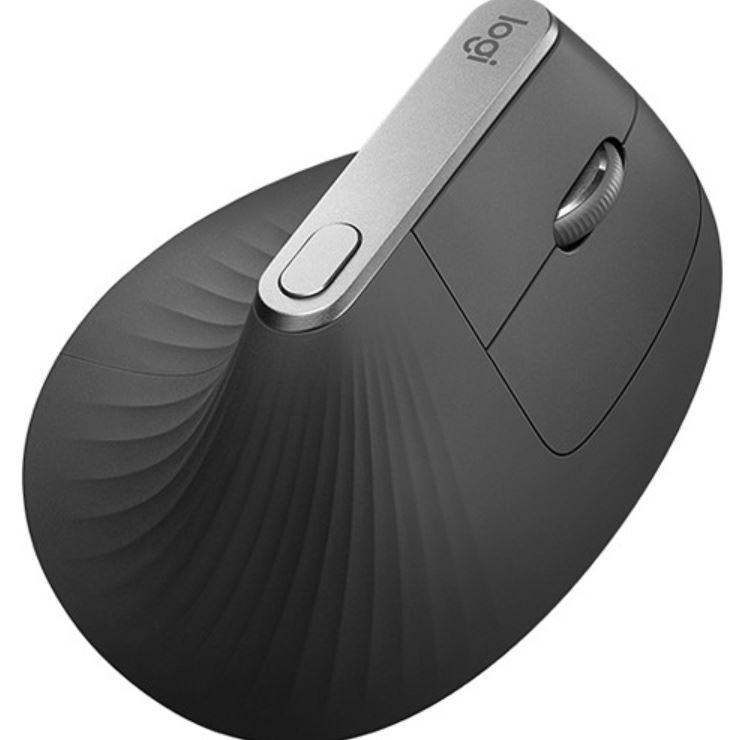 Although the shape that assumes a position similar to a handshake is something that needs getting used to, it is very much ideal for photo editing work that typically burns longer hours of mouse manipulation. However, the real test comes with actual use. Even when a mouse is supposed to be ergonomic, it's still not a one-size-fits-all device.
Trackball mouse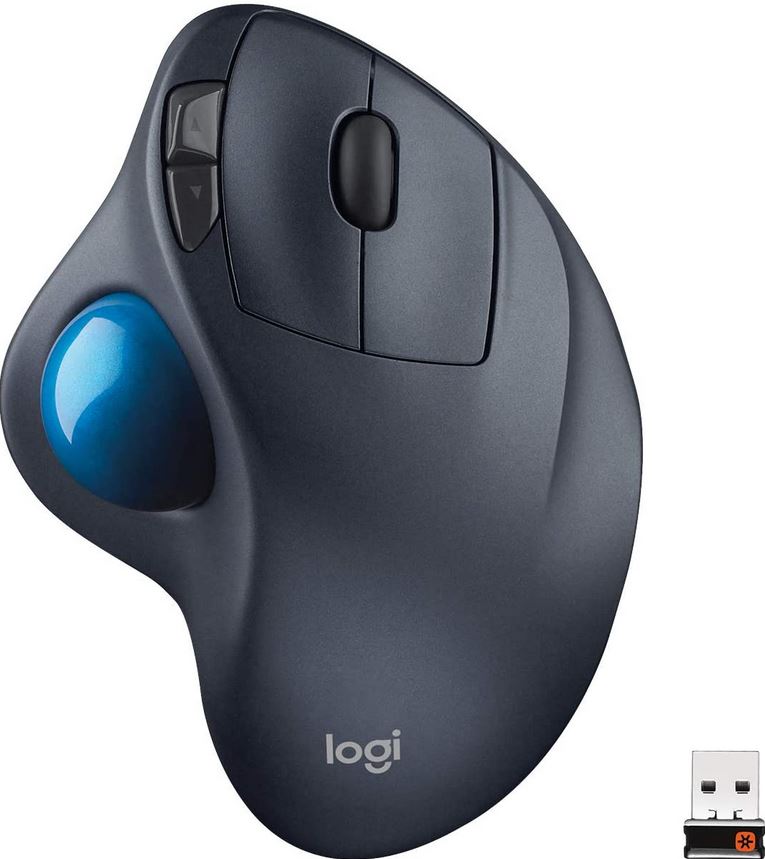 This type of mouse is used differently compared to a traditional one. One is the roller's location which is on top instead of the bottom. Second, you move the ball on top with your thumb or pointer finger rather than moving the entire device with your hand that engages the ball at the bottom. As such, the device can function with limited space because it remains stationary even when in use. It is highly suitable for photo editing work and 3D-environment gaming.
Criteria in choosing the best mouse for photo editing
Cost: cheap vs expensive (generic vs branded)
If money was no object, is the most expensive mouse for photoshop always the better option? Computer mice can cost anywhere from 20 dollars to more than 100 dollars, with branded ones going much higher that does not always necessarily mean they have exceptional quality.
When you think about it, a hundred-dollar mouse is perhaps overkill, especially if it only shares the same functionality as its cheaper counterpart. That said, a 25-dollar mouse can be good enough for use in Photoshop or any similar program. However, if you want something that offers more comfort in handling, you might have to shell out extra bucks to get an ergonomic mouse for example.
Connection: wired vs wireless
The wireless mouse seems a more appealing choice in this age of advanced technology, but it really depends on your usage. It's safe to say that using this version with a home computer is no better than the wired one. The presence of wire isn't really that much of a nuisance considering that it doesn't get in the way of your photo editing activities.
On the other hand, if you are a digital nomad or somebody who is on-the-go, I would pick the wireless mouse, which makes for portability and easy transport. This can be supported either through Bluetooth or WiFi, the latter offering a faster response rate and energy efficiency. Although you may experience a response lag with this type of mouse, there are wireless mice that don't have this issue, but they will cost you a little bit more, which can be worth it.
Sensitivity: Low vs high
You may have seemed to hit a rut with your cursor such that it wouldn't budge even with repeated mouse gestures. And because of that, you had to make jerky mouse motions to get you out of the ditch from your screen. This means your photoshop mouse may be suffering from low sensitivity.
Mouse sensitivity refers to the slightest movement of the device that produces outright cursor response. Its hardware capability is represented in terms of dots per inch or DPI. When it comes to photo editing which entails more precise actions, you will want a mouse with a fairly higher sensitivity, which would be around the neighborhood of 1200 DPI or more. This will enable the cursor to pick up the mouse movements more accurately i.e. slight mouse motion equals small cursor motion.
Higher DPI is ideal if you are working on a 4K display image. However, too much DPI can be a bad thing because it can cause your cursor to fly all over the place with just a minor mouse movement. Meanwhile, the more advanced mice would allow you to adjust their DPI settings so you can toggle between precision tasks and regular PC work.
Polling rate: Low vs high
What does this polling rate jargon mean? It sounds like a geeky term, but to define it, it is the reporting frequency of the mouse position to the computer which is measured in Hz. When you say a mouse has a polling rate of 120 Hz, this means it reports its position to the computer 125 times per second. In other words, the higher the polling rate is, so is your mouse's responsiveness. As such, photo editors usually pick between 300Hz to 500Hz polling rate for their tasks.
Extra buttons: 2 vs 16
It used to be that the standard photoshop mouse with two fixed buttons will suffice. However, the more advanced editing options in Photoshop and Lightroom will make you want to have a mouse device that has at least 2 programmable buttons.
While you don't have to choose the best mouse for Photoshop with 12 buttons or more, if you do, just make sure those serve a purpose for you. When editing photos, you are focused on each image at a time, so you don't need that extra button that acts like a fast scroll for instance, which would be useful only for those that work on much longer pages.
The Best Mouse for Photo Editing - by Category
For color correction
Consider this, you're a professional photographer who has to deliver hundreds of pictures to a client. Going through each photo and checking its color will require efficient editing tools such as the best mouse for photo editing.
It is important to choose the photoshop mouse according to the specific tasks you will use it for. If for the most part you are color correcting your images, you wouldn't need a mouse with multiple programmable buttons. In the same manner, though, a basic mouse won't cut it either, that is, when you're dealing with 4K images which require high accuracy. You will then need something that would have a higher DPI.
Check out the top 3 mice for color correction.
1. Jelly Comb Wireless Mouse
This is the best wireless mouse for photo editing that is both ergonomic and economical. It works via Bluetooth and ideal for small hands. At around 20 dollars, it is very cheap yet it offers ease of use whether you are doing color grading on your pictures or video editing. It promotes the use of neutral forearm position, thereby enhancing its comfort and minimizes hand strain for smoother handling. Its setup couldn't be any simpler with its two additional buttons on the thumb side. It has adjustable DPI settings, too.
2. Microsoft Comfort Mouse 4500
If you're looking for a familiar, no-frills mouse then this is a good mouse for Photoshop that is worth considering. It is quite true to its name, it is indeed comfortable to use with its rubber siding, especially while you are correcting the colors of your pictures.
If you're doing video editing though, this won't be a good fit. Anyhow, the Microsoft Comfort mouse 4500 is quite affordable at under 30 dollars. It has a tilt wheel that allows you to scroll vertically and horizontally. It also carries Microsoft's Blue track technology, which allows you to use it on any surface. But based on experience, it does not work well on a reflective plane.
You can customize the button functions on this device and adjust the scroll speed through its proprietary software. This photoshop mouse is rather big if you ask me so you might want to go for their wireless variant which is smaller than this product, that is, if you have a small hand.
3. Kensington Expert Wireless Trackball
This mouse is arguably the best you can work with alongside your color correcting tasks because it works excellently for video editing as well. It has a sturdy ergonomic build that stays put unlike other mice that slips every now and then. You can place it on a crowded and messy desk yet it won't accumulate dirt crumbs like a vacuum.
There are 4 customizable buttons according to your needs. I would say this is not for everyone, though, especially if you haven't used this type of mouse or a trackpad before. I like the fact that it provides smoother motion and higher precision because you get to spin the top ball with your fingertips.
When you want to rotate the images, you can simply twist the ball and it will follow the same which gives you a virtual feel of the photo itself. The only setback that I find in this mouse is the 100-dollar price tag but still, you'll get your money's worth because of the absence of jumpy mouse movements, As such, it results in higher productivity enough to justify its cost.
>> Amazon link (Not affiliated)
For portrait editing
So you're now doing more than just fixing the tone and color of your pictures, you are editing them by way of highlighting certain features of your subject via dodge and burn for example. This calls for a little more than just your basic mouse, but one that doesn't have to break the bank.
1. Logitech G602 Wireless Mouse
Arguably the best wireless mouse for photo editing, this right-handed device has a great ergonomic design that makes it easy to use a palm grip during long hours of editing. The six programmable buttons sit on top of the thumb rest and have different raised levels that will distinguish one from the rest.
What's great about this tool is that I have not encountered the typical wireless mouse issue on lagging and interference. Its tracking is just consistent and smooth. However, it weighs quite a bit at 260g, retails at around 80 dollars, and two of the six buttons aren't as accessible as the others. This limits your usage to just the 4 buttons for the most part.
2. Microsoft Arc mouse ELG-00001
A modern-looking Bluetooth mouse with its lightweight and ultra-slim design, the Microsoft Arc mouse is a blessing to portrait retouchers. Your endless hours of image-tweaking is made less arduous with the comfort in handling this product provides.
You will only need 2 small triple-A batteries and it operates without a lot of fuss. It sells for 70 dollars, which is not excessively pricey for a mouse that places most of its premium in portability and aesthetics.
>> Amazon link (Not affiliated)
3. Apple Magic Mouse 2
Forget batteries, this wireless mouse is rechargeable which is an upgrade from its earlier iteration and could well be your top choice if you are a Mac user. I like its minimalist look and functionality of gesture control that facilitates photo editing work.
This photoshop mouse is suitable for left-handed users, but the shallow form does not fit the contours of your hand. At 80 dollars, this high price is expected but one thing that I'll consider another disadvantage of this mouse is the fact that you can't use it while it is charging. It also requires a specific OS to function.
For high-end photo editing
This task entails editing on a larger scale, which involves reshaping the face and body, removing skin imperfections and unwanted distractions, background enhancement, and even applying digital makeup. Every small cursor movement counts, so you will be needing more than just a good mouse for photoshop that would have additional functions to help you produce the results you require.
1. Logitech G600 MMO Mouse
The Logitech G600 goes above and beyond mouse specifications with its total of 20 buttons, of which there is a 12-button side panel, 2 mini buttons on top pertaining to a set of commands, 3 integrated buttons with a scroll wheel, and 3 elongated ones. These buttons make customization a lot easier, especially when doing all that detailed retouching. You can access Lightroom in full screen with just one click by adjusting this through its software.
>> Amazon link (Not affiliated)
2. Roccat Kova Pure Performance Mouse
A lightweight ambidextrous mouse that has accessible buttons that facilitate your high-end photo retouching. Being asymmetrical device, the Roccat Kova mouse has a good button layout, with two buttons located next to the click buttons on either side, while the rest can be found slightly above. The 99-gram weight can be a disadvantage with subtle mouse movements but becomes rewarding afterward. It has flexibility which allows you to adjust the polling rate and DPI to your desired amount.
Overall, this is the best mouse for photoshop which sells for 50 dollars. At this price, it offers great value with its features and performance.
>> Amazon link (Not affiliated)
3. Logitech G502 Proteus Spectrum Mouse
This device has a lot of innovative features that come with its 77-dollar price tag aside from its apparent beauty and ease of use. First is its maximum DPI of 12,000, which is unheard of from other mouse varieties. You can also alter its weight by fastening 3.6-gram loads on different sides of the mouse. This is essential for balance along the axis when working with Photoshop. It is more surprising that it can adapt to any mousepad surface by adjusting the setting, which makes it great not just for photo editing but gaming as well.
>> Amazon link (Not affiliated)
Bonus: Best photoshop mouse - for graphic design
You cannot discount the best mouse for photoshop in graphic design because it improves productivity and relieves strain from your fingers, wrist and forearm. In this endeavor, you actually don't need a wide array of buttons, instead you will look for a mouse that provides a responsive sensor and freedom of movement. After all, your mouse should be able to translate your drawing skills to the computer screen more precisely.
1. Logitech MX Master 2S Wireless Mouse
One of the more expensive wireless mice in the market at 90 dollars, the Logitech MX Master 2S is highly responsive given its Laser tracking technology. It boasts of an adaptive scrolling feature by simply varying the scaling speed directly on the device. This best mouse for photo editing has an ergonomic design, which enables your whole hand to execute mouse movements in between tweaking and drawing without pain.
>> Amazon link (Not affiliated)
2. Razer Naga Trinity Mouse
This wired device is most sought-after among gamers, but is also very desirable among graphic designers because of its advanced features such as its high sensitivity of up to 16,000 CPI.
The 19 programmable buttons can be interchanged among three detachable side panel types which prove useful in video editing and graphic design. These panels are designed for convenience because they're magnetic, and each one stays in place even if you perform a lot of mouse movement. However, prepare to part with your 100 dollars to snag this product.
>> Amazon link (Not affiliated)
Top picks - mousepad
While we have a number of mouse variants that can adapt to any surface, a good mousepad is nonetheless a must-have photo editing tool, especially for the kind of photoshop mouse which requires a compatible base.
1. Zazzle Photoshop Keyboard Shortcuts Mousepad
This mousepad does not just cater to practically all types of mouse, but it displays key Photoshop commands that are helpful particularly for budding photo editors.
2. Logitech G240 Cloth Mousepad
The Logitech G240 works excellently with photoshoppers that handle High-res images on lower DPI. You will avoid a jumpy cursor with its smooth exterior.
3. Corsair MM600 Dual sided Mousepad
A reversible mousepad? Of course it is, and very ingenious at that. It provides surface variety for specific photo editing tasks.
Final word
A good mouse for photoshop helps you achieve your desired outcomes that make a strenuous photo editing task, gratifying in the end. I hope you learned a thing or two from the basics to the reviews in this article. Remember to always choose the most optimal device that will help you produce the best output possible.
--
Looking for real estate photo editing service? We got you covered.