There is an old saying: "You don't get a second chance to make a first impression". The real estate photos that are posted to several websites relating to property trading or home sale give potential purchasers their FIRST look inside your houses.
Their initial look is the first impression of your home, and you want it to be a good one which sets your home apart from the million other homes on home sale sites and gets those potential buyers to come to the house.
As a realtor, you need to pay attention to our top 4 tricks and tips below to capture an awesome, stunning photograph that will show and sell the property better, faster and at a higher price.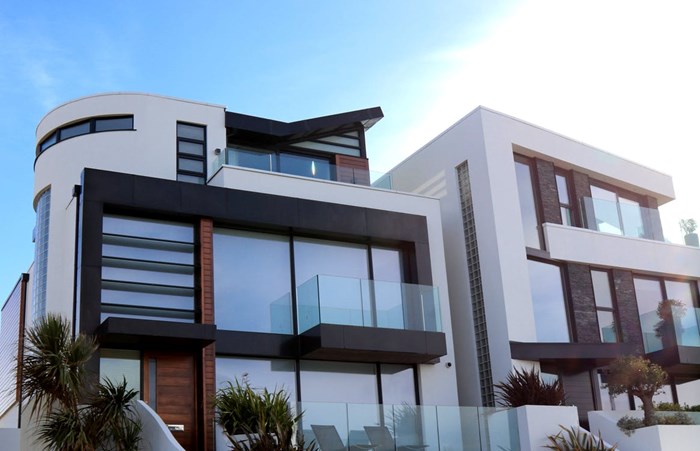 1. Which is the best camera for realtors?
Many people claim that they just capture their house and upload it on the home sale site by smartphone. Trust me, your iPhone camera probably isn't good enough since your camera and lenses are your main tools, just like a hammer is to a builder. Before selecting any camera for your house picture, you should place some questions for yourself below to figure out which cam is suitable with your budget, your long-term plan, and other requirements:
Full frame or copped frame?
The sensor is the soul of a digital camera, and photo-sensitive surface, also. As for the price, cameras equipped with a full-frame sensor can be expensive since digital full-frame cameras are representing a higher-end standard nowadays; the crop sensor can make their way into cheaper and smaller cameras since it is cheaper in manufacturing.
As for the disadvantages, a cheaper one is, unfortunately in some ways, an inferior one. The scene is cropped, which means a crop of the full frame is
the smaller sensor's field of view.
For example, a full frame DSLR like a Tokina FX 16-28mm and a crop-sensor DSLR like a
Tokina DX 11-16mm take the same photo from the same distance, with the same lens and from the same perspective, the Tokina DX 11 – 16mm will capture a tighter field of view than the FX 16 – 28mm. That's the reason why the top requirement of architectural photography is Full frame sensors as it has a wider angle and provides a broader dynamic range.
Moreover, full frame sensors collect more light, having an approximately 2.5x larger photosensitive area than crop sensors, which leads to the fact that it provides better low light/high ISO performance yielding a higher quality image. Therefore, a large number of advisors is inclined to cameras equipped with full frame when it comes to the question of the best camera for realtors.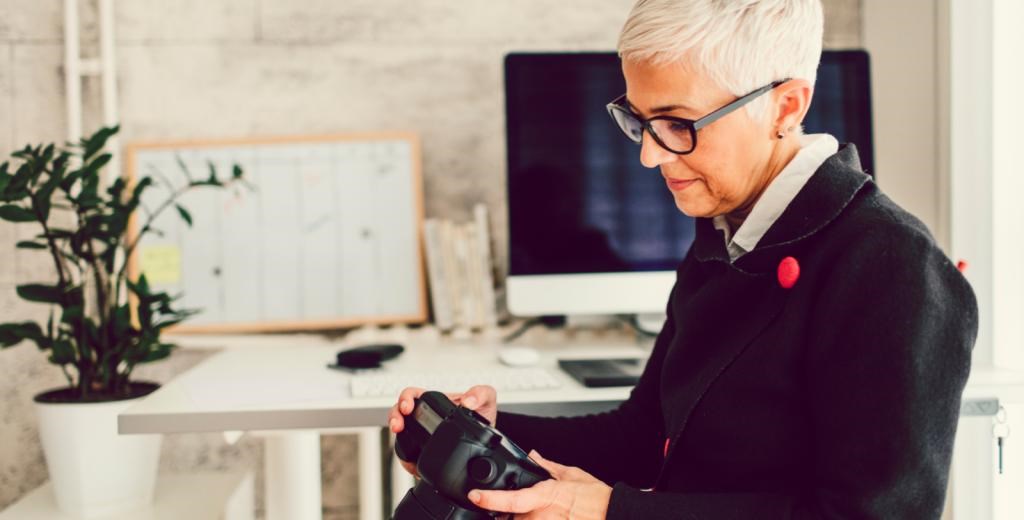 Real estate agents often look for someone who can both shoot not only stunning pictures but also a video of the property. Many clients are going to expect a virtual tour of their property to show off what they have inside the house, not only the cover outside.
However, not every realtor shoots video, thus preparing yourself a camera that can capture both will serve you as you expand your services. As I said below, it highly depends on your needs now and in the future, your budget and your purpose, especially for real estate listing purposes, you don't normally need very high-quality video.
So the question is, what is the best camera for realtors when it comes to shooting a video? We can recommend some big names for you to seek out but not break the bank for Sony a7 III, Canon 5D Mark IV, Fujifilm X-T20, Panasonic Lumix GH5,…
2. Use a tripod to get sharper photos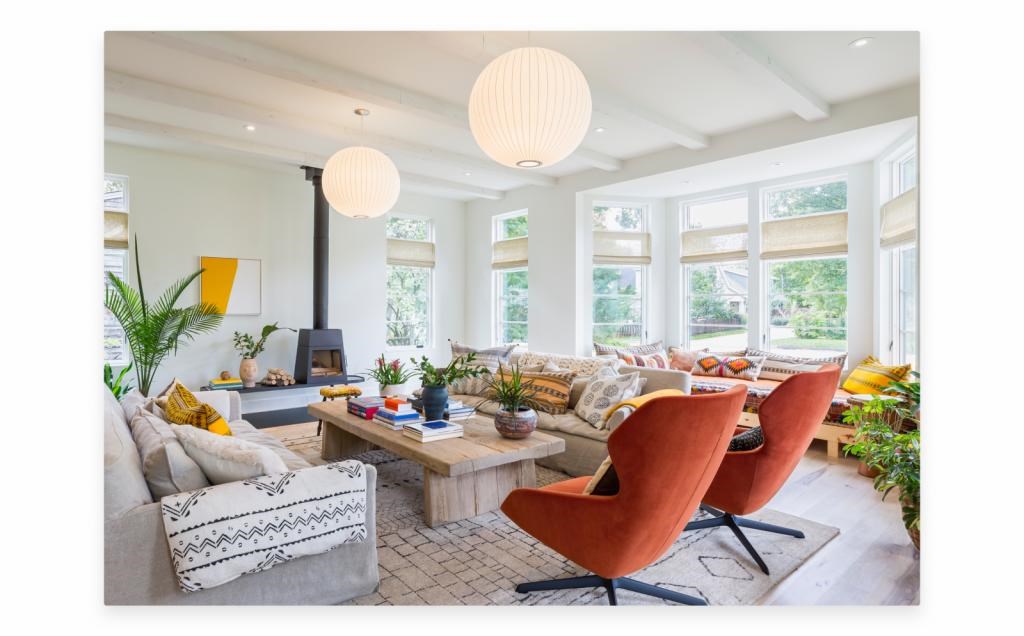 You have to agree with us that most homes look more gorgeous when shot in natural light. However, not having flash equipment or capturing your home with a steady hand might lead to imperfect pictures that look dark and blurry, even in natural light with the best camera for realtors. Therefore, a tripod is a helpful companion that allows you to make use of natural light while still keeping images sharp by providing slower shutter speeds while shooting.
3. Prepare every room and corner that you plan to shoot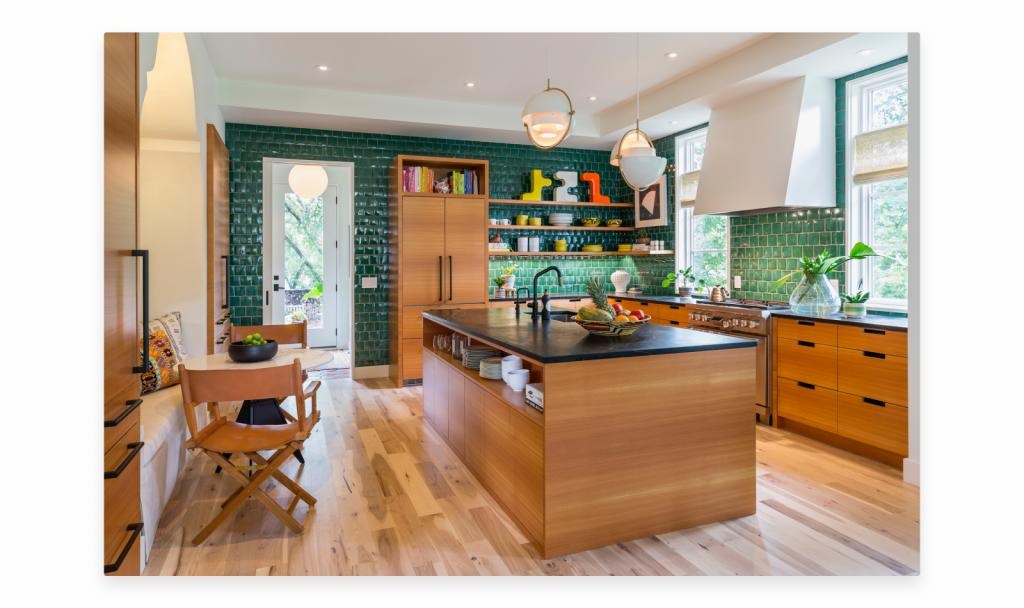 Showing empty houses, just walls, windows, floors, and ceilings, never makes any penny. It is important to show how space is used, prepare an important corner for your photoshoot. Take a kitchen as an example. A kitchen is a cozy place that many purchasers pay attention to as their family spends a large amount of time gathering around in that room. Here are some tips that you can apply for your photoshoot:
Clear the counters so they look polished, clean and clutter-free, then place a bowl of colorful fruit on it.

Decorate the dining table with a vase of flowers and a nice set of dishes.

Remove sponges, paper towels around the sink

Keep your kitchen corner dry during the shoot

Add some color to your fridge (as its dark color will drag the room down) with magnets, photos, polaroids, the children's draw and so on
4. Edit the photos, but don't exaggerate it
In some cases, the weather or other elements that are out of your control do not support you in the shooting day, so even though you equip yourself with the best camera for realtors, there's no good picture to upload on home sale site. In order to make a property look better, editing is one of the solutions. For example, the maple tree in front of a house is in the deciduous period, it looks so dreary and makes house as dull as ditchwater. With the best camera for realtors, your pictures are considered as high-quality images, then it just takes some steps to show how it would look when it grow some leaves, a few months in the future.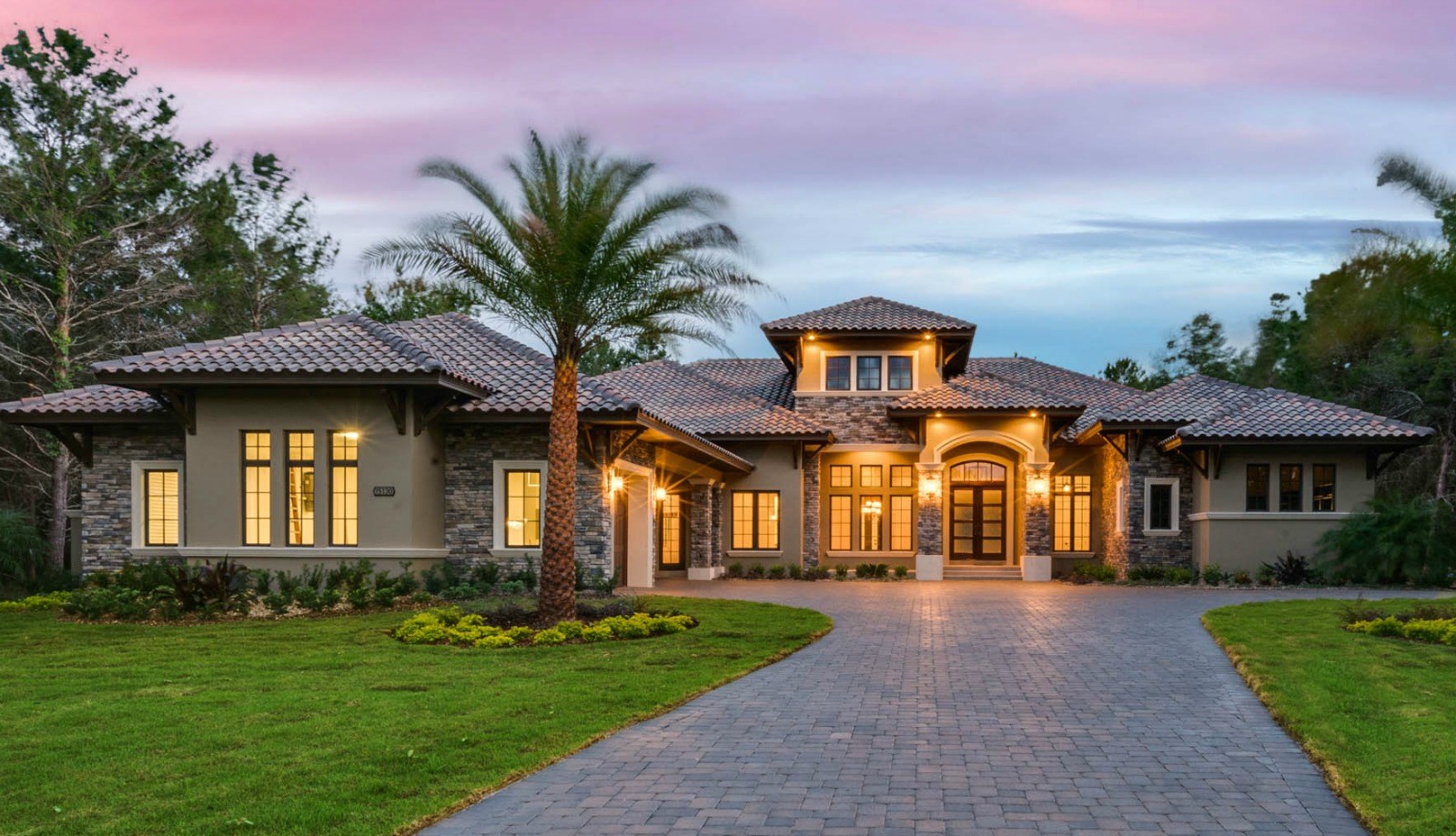 In case you want a good mouse for the job, here's our list of best mouse for photo editing.
These days, it becomes easier for you to have the best camera for realtors with a small investment and some kind of tricks and tips. Remember to get a camera that suits your specific needs and to grow your skillset with any kind of camera in real estate photography.